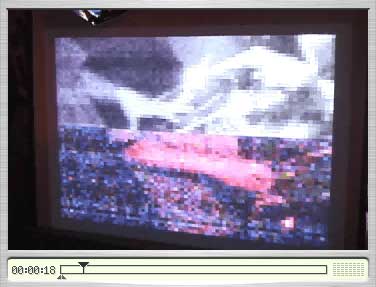 68M Hi-Res Quicktime 26M Lo-Res Quicktime
This movie is from a show at the Quincy Cage in Harvard Square that attracted quite a horde of proficient DJ's, MC's, and breakers. I had the Key Grip camera running with a projection screen. The guy on the decks in this clip is Chris Parlato.
movie dudn't work? download Quicktime. its free.