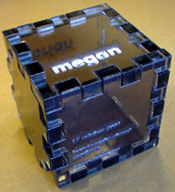 this is what corey, brian, and i made when we learned to use the laser cutter:


for the assignment, i didn't exactly make a buckle, although maybe if i have time after my races this weekend then i will. (it's Head of the Charles time! come watch me at 2:17 on sunday in the women's lightweight eights, hint hint).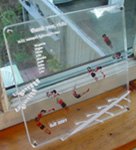 instead i made a picture frame for our coach because i am in charge of putting the gift for him together. i drilled and tapped holes for screws, so in some way i fulfilled a portion of the assignment.

(meek grin)
if you want to see pictures of me in the shop while learning to use the laser cutter, click here. as usual, they are silly.